School Background
Daga Central School was established as a Primary School in 1962. Today, it is one of the highest learning centers in Dagana Dzongkhag and strives to be a model school for other schools in the Dzongkhag.
The school was upgraded to Lower Secondary School in 1982 and to a Middle Secondary School in 2000. It was then upgraded to Higher Secondary School in 2009. The school offers boarding facilities from classes VII to XII. It is five minutes' walk from Daga Trashiyangtse Dzong and is built over an area of 17.334 acres. The registered land holding number is 208.
Our core mission is to achieve the national education goal as stated under.
Vision
An educated and enlightened society of GNH built and sustained on the unique Bhutanese values of tha dam-tsigandley gju-drey.
Mission
"A reputable child friendly school committed to achieve excellence in wholesome education in line with GNH values to cope with the challenges of the 21st century.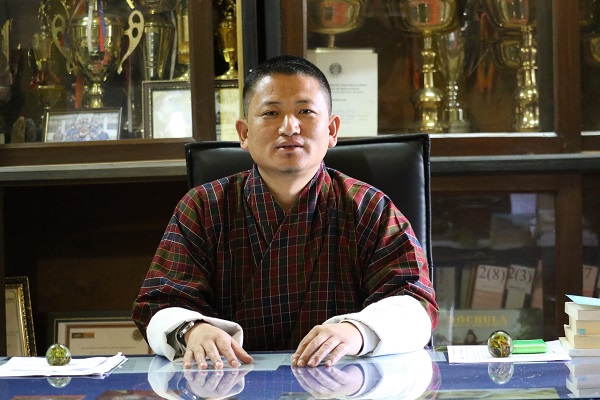 Profile  of Head of Institute

 

Insert Picture

 
 

Name

Tsheringla

 
 

Position Title

Principal I

 
 

Position Level

P1A

 
 

EID no

200401417

 
 

CID No

11606000991

 
 

Home Address

Trashiyangtse

 
 

Email ID

tsheringla2018@education.gov.bt

 
 

Contact Number

17467568

 
 
 
 
 
 
 

Sl. No.

Educational Background

 

Course

Institude/College/University

Date/Year of completion

 

1

B.Ed

Paro College of Education

2003

 

2

PGDE

Sherubtse College, Kanglung

2011

 

3

M.PA

University of Canberra

2014

 
 
 
 
 
 
 
 
 
 
 

SL no

Professional Experience

Position title

From

To

Organization

1

Principal 

2019

 

Daga CS

2

Officiating Principal 

2019

2019

Punakha CS 

3

Vice Principal 

2012

2018

Ramjar MSS

4

Teacher 

2007

2011

Ghumauney MSS

5

Teacher 

2005

2006

Dorokha LSS