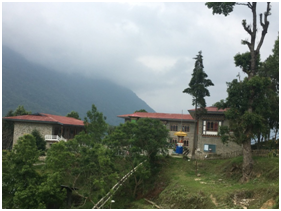 Daga Primary School was established in the year 2006. It is located below Daga Dzong, in a place called Lhagapang under Tseza Gewog. It is about a kilometer away from Daga town. It was upgraded to Lower Secondary School in 2009. However, the School was merged with Daga Central School in 2017 and then segregated as Primary Day School in 2019.
Daga PS is spread over an area of 11.6 acres of land with registered thram no. 444. Our long-term goal is to achieve the following:
Vision statement 
Be one of the well-established schools in the country where holistic based quality education with GNH principles are imparted at all times.
 Mission 
To generate quality and competent students embedded with meaningful human values for the realization of GNH and in facing the challenges of 21st century developments and educational transformation.
Profile  of Head of Institute
Insert Picture
Name:Choezang Drukgyel
Position Title:Principal II
Position Level:P2A
EID no:9208052
CID No:12007002598
Home Address:Thrisa/Shiaghar/Zhemgang
Email ID:choezangd@reducation.gov.bt
Contact Number
17716545