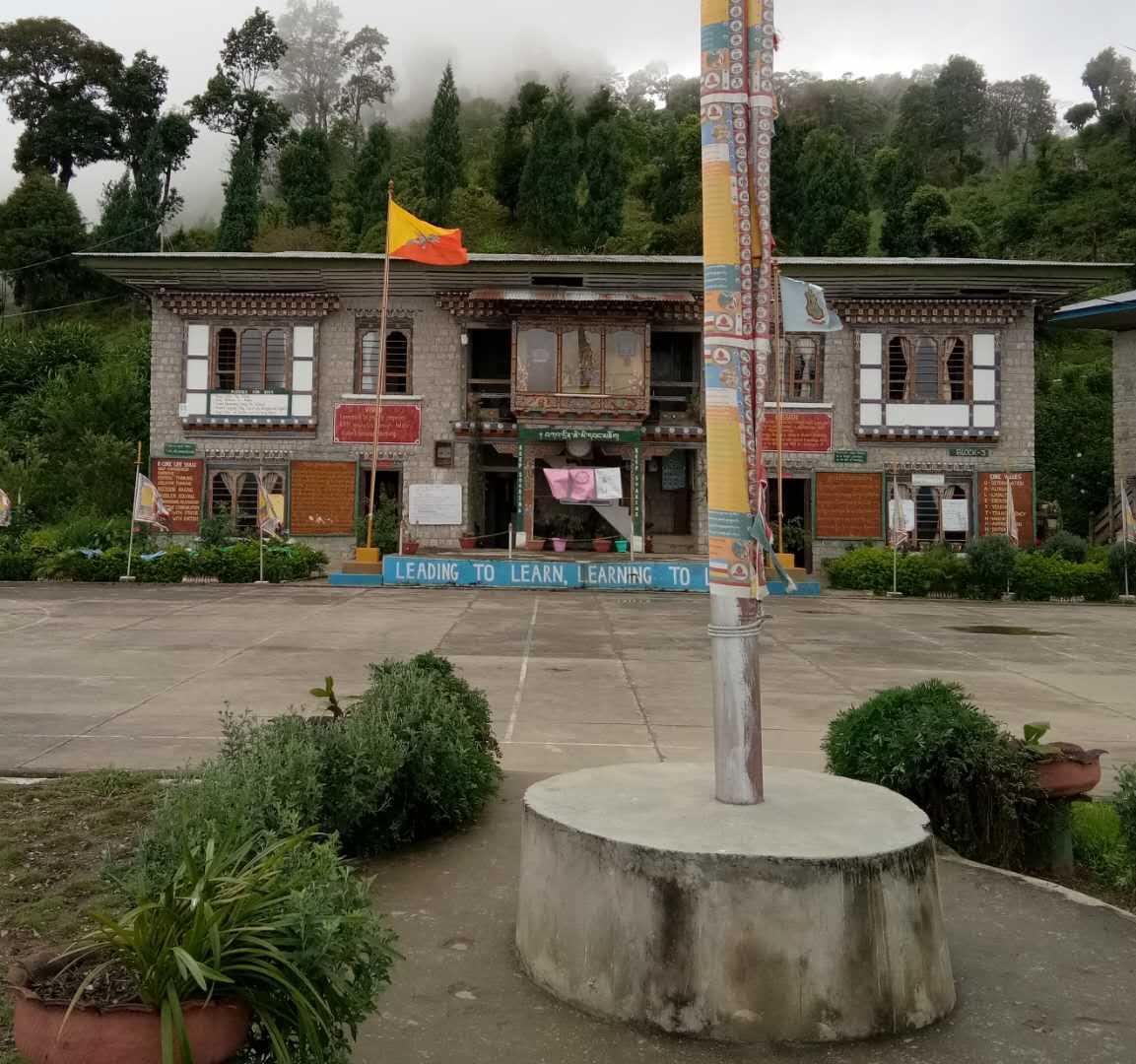 Daleythang Lower Secondary School was established on March 15, 2004, to benefit the innocent children of the highly agrarian community of Kana Gewog under Dagana Dzongkhag particularly of Khagochen, Daleythang, Pungsi, Gaogaon, and Dogak. The school was upgraded to Lower Secondary School in 2012 to meet the demand of the ever-growing student population. It is established on the hillock of Khagochen that serves as a tower overlooking the beautiful spurs of Balleygang, Dagapela, Phekoma, Gangzor, Tashiding, and the narrow valley of Dagachhu.
Geographically, it is located at a distance of about 36 kilometers away from the Dzongkhag headquarter Dagana, and is about 24 kilometers away from the other nearest urban center called Dagapela. It is about 6 kilometers uphill drive from Dzongkhag highway; Zarungey (PWD campsite). It is approximately 1260 meters above sea level endowed with warm and wet summer and cold and dry winter. The school covers a total of 11.76 acres of land holding the Thram No. 1119. It is a day school with a feeding program that commenced with effect from August 12th, 2019.
Vision:
            To produce competent and enlightened GNH graduates through holistic
             education with unique Bhutanese values to face the challenges of the 21st century.
Mission:
Produce competent graduates through wholesome education in collaboration with
parents and relevant stakeholders.
Instill unique Bhutanese values.
Provide individual graduates with knowledge, skills and values to cope with the
challenges of 21st century.