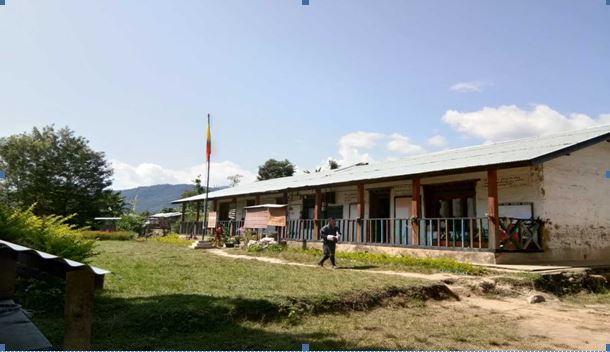 Gumla Community Primary School was established in the year 2009. It is located on a hill top opposite to the Daga Tashiyangtse Dzong, under Khebesa gewog. It is 75 kilometers away from the Dzongkhag headquarter and 38 kilometers from the nearest highway. It's a day feeding school that caters to communities of Kekana, Gumla and Chimchin.
It is built on a total area 8.457 acres with registered thram number 612.
Vision:
The school will provide wholesome education to every child to become productive, worth while and responsible citizen of the country.
Mission:
To promote all round development of the students by providing quality wholesome education thereby producing educative, productive, and worth while citizen.